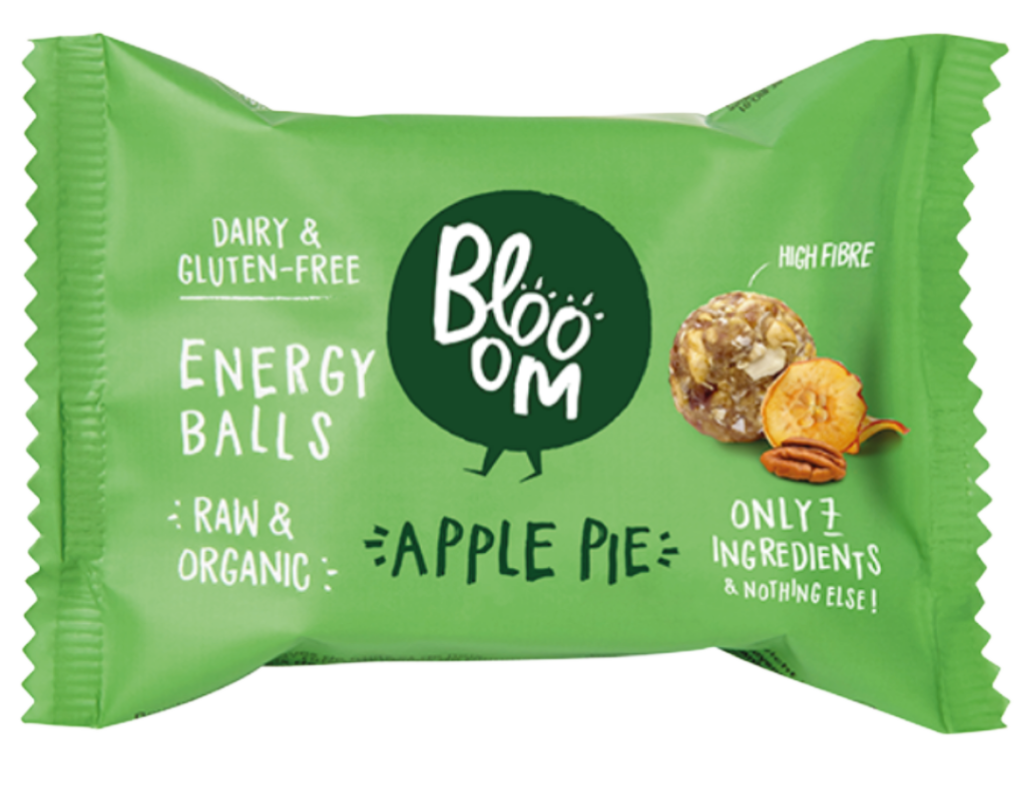 Indulge in the nostalgia of Grandma's Apple Pie with our Apple Pie Energy Balls. A flavor journey that's just like a warm hug from the past – subtly sweet, tantalizingly spiced with cinnamon and nutmeg, and wrapped up with a nutty pecan flourish. These energy balls are a fruit-packed delight that delivers 3 grams of fiber per bag. Elevate your snacking game with a taste of homemade comfort, ready to satisfy your cravings in a wholesome way.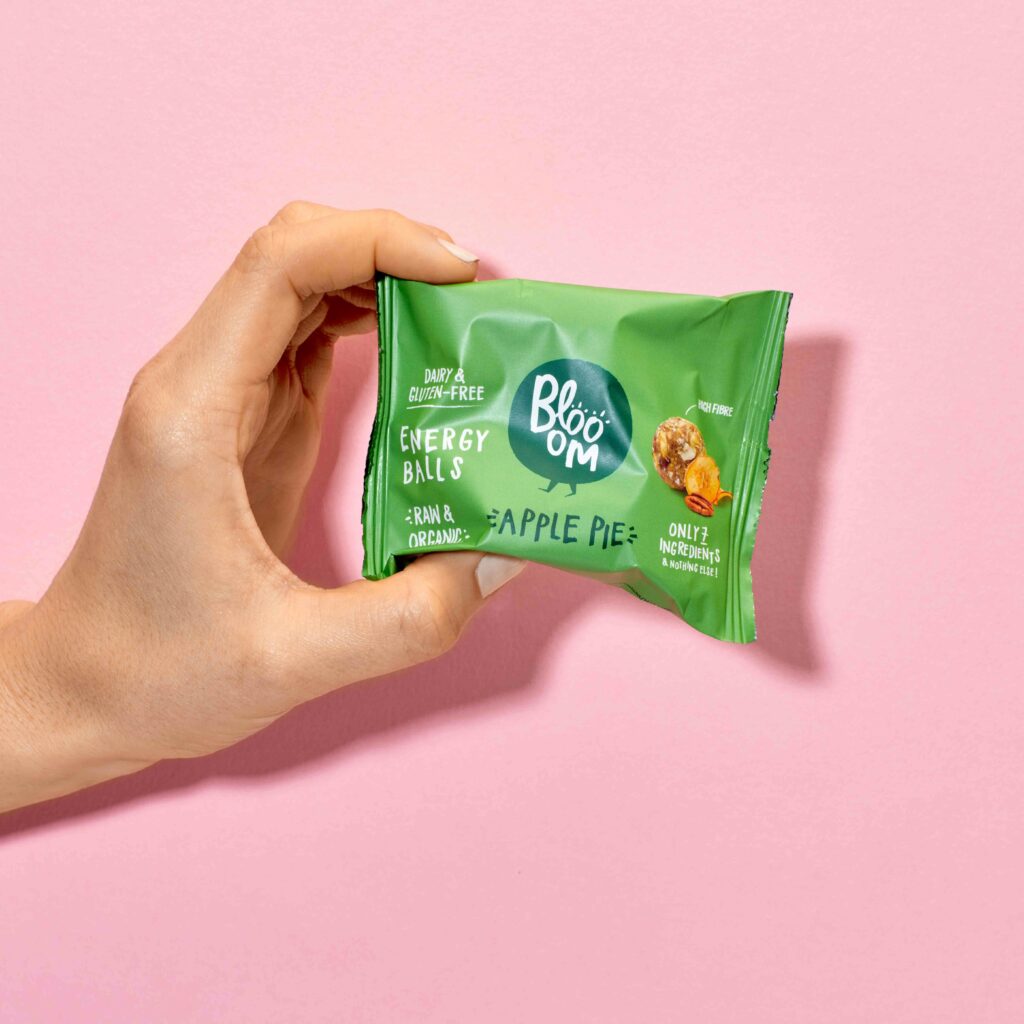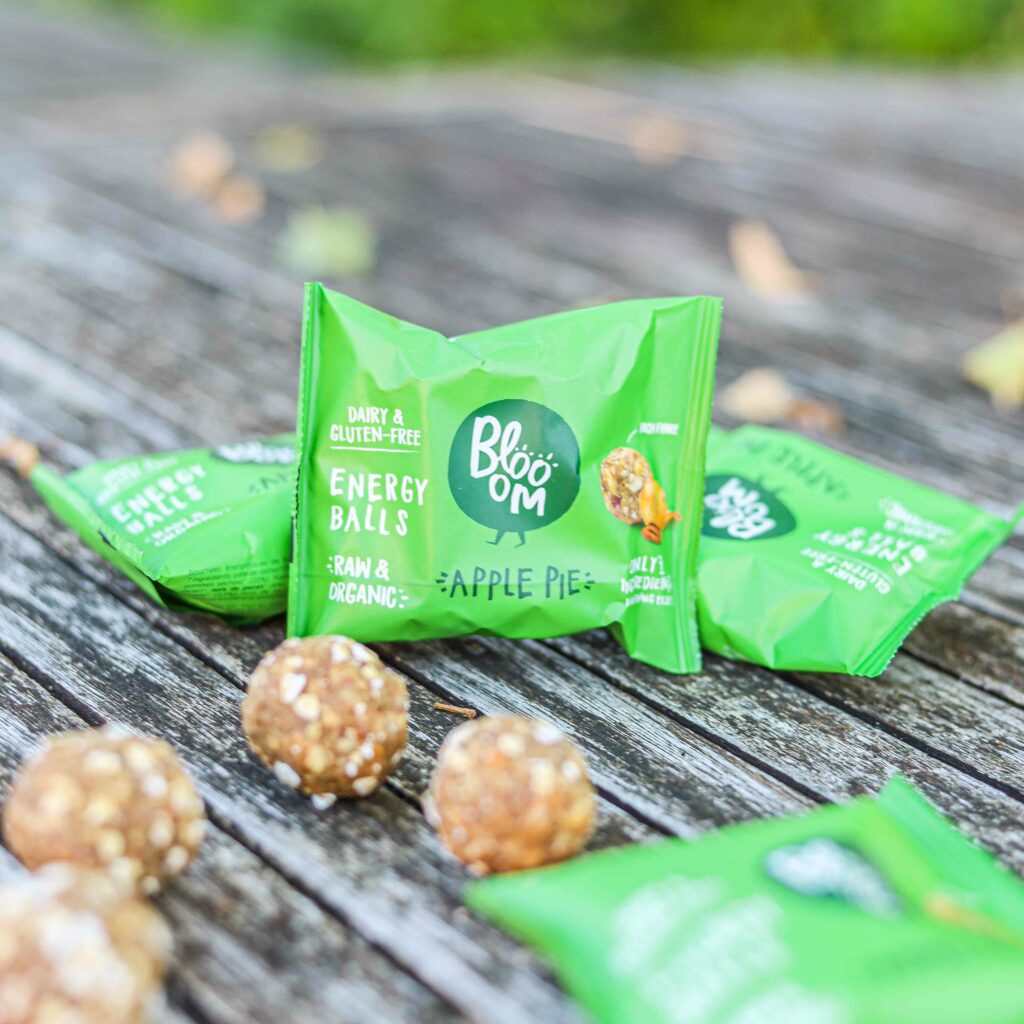 NOTHING TO HIDE
EVERYTHING
TO SHOW OFF
Energize anytime with our power-packed blend of dates, seeds, and dried fruits. Pure natural ingredients, 100% goodness, zero additives. Power up!
Ingredients: date paste*, dried apple rings*, gluten-free oatflakes*, pecan  nuts*, almonds*,  cinnamon*, nutmeg*.
*From organic farming EU/ Non-EU (Certified by BE-BIO-01 CERTISYS)
Nutritional Values per 100g:
Energy: 1473 kJ / 351 kcal
Fat: 9,2 g
of which saturates: 1,1 g
Carbohydrates: 57 g
of which sugars: 47 g
Fibres: 10 g
Protein: 4,5 g
Salt: 0,05 g
Elevate your snacking game with our selection of
energy balls & nut butter balls