Introducing our Hazelnut Cacao Nut Butter Balls – the ultimate indulgence with a twist! On the outside, you've got a mix of dates and nuts while the inside reveals a luscious creamy filling with the irresistible flavor of chocolate hazelnut spread. Get ready for an explosion of flavors that's seriously addictive, yet surprisingly guilt-free. It's the ultimate snacking experience, with a modern twist that your taste buds will thank you for. Dive into the richness of wholesome ingredients and let the nut butter magic take you on a delectable journey.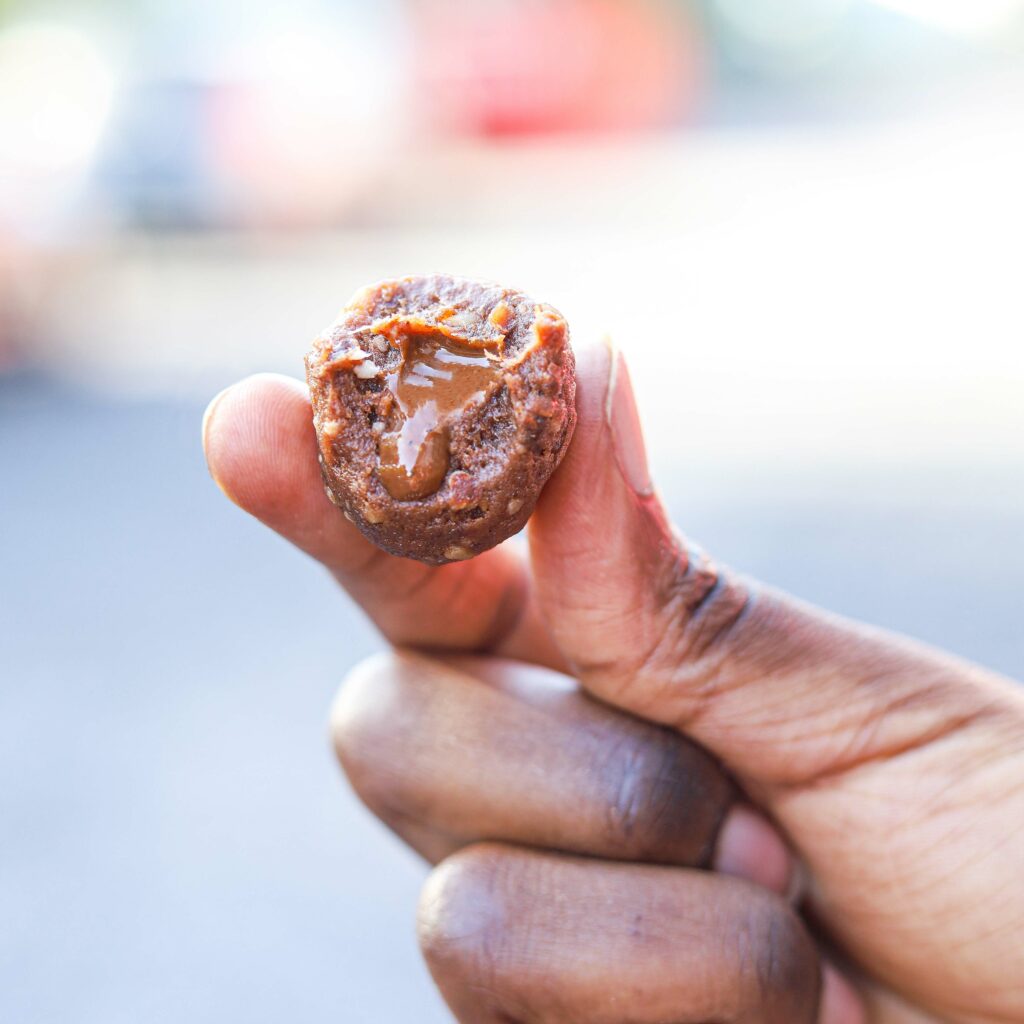 NOTHING TO HIDE
EVERYTHING
TO SHOW OFF
A Nourishing Indulgence for Every Craving
Our nut butter balls are a harmonious fusion of dates and nuts on the outside, enveloping a luscious nut butter core on the inside. This combination offers a perfect blend of wholesome goodness and irresistible gourmet flavor in every bite.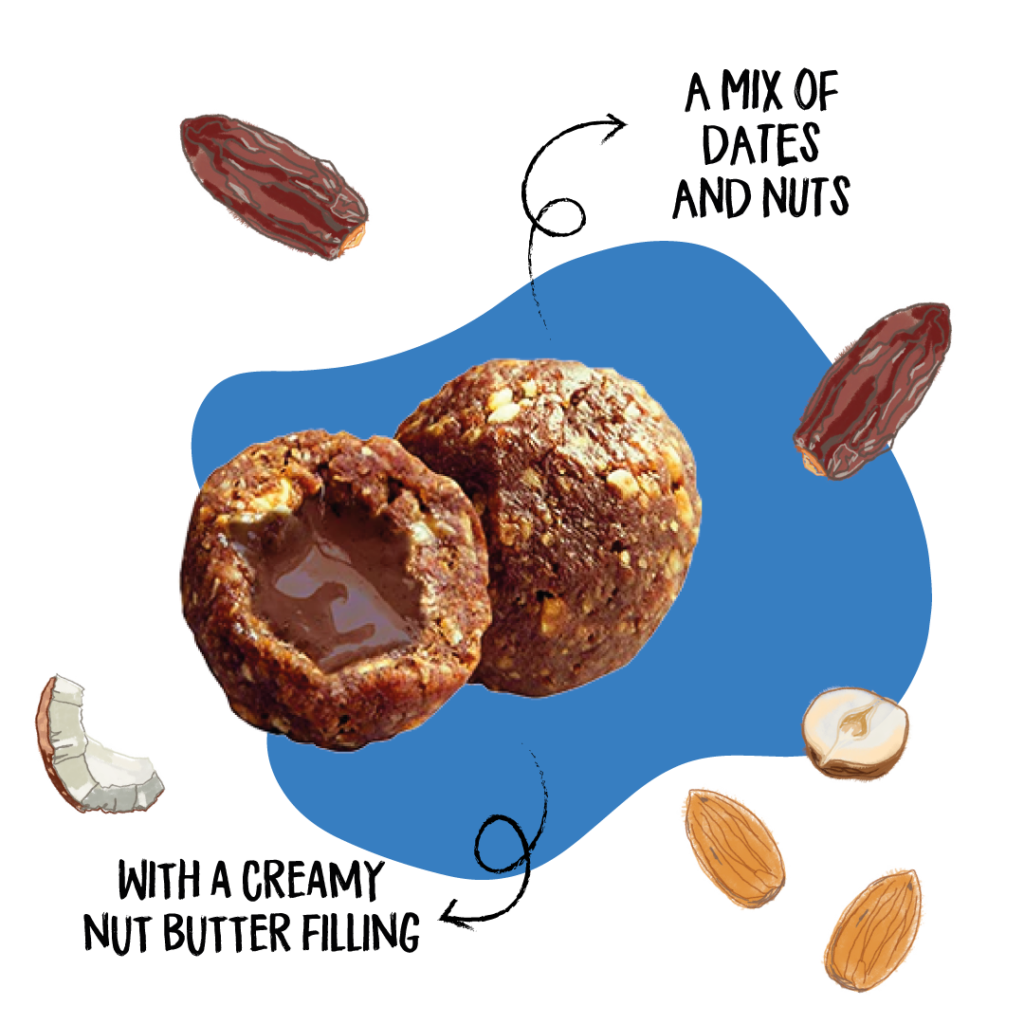 Ingredients: date paste*, almonds*, whole almond puree*, hazelnut puree*, dried sultana raisins*, cocoa powder*, hazelnuts*, cocoa paste*, date syrup*, salt.
*From organic farming EU/ Non-EU (Certified by BE-BIO-01 CERTISYS)
Nutritional Values per 100g:
Energy: 1814 kJ / 432 kcal
Fat: 22,1 g
of which saturates: 3 g
Carbohydrates: 44,2 g
of which sugars: 40,1 g
Fibres: 11,2 g
Protein: 9,3 g
Salt: 0,1 g
Elevate your snacking game with our selection of
energy balls & nut butter balls