Dive into the vegan delight of our Salted Caramel Energy Balls, reigning as our ultimate bestsellers. Crafted to perfection with a blend of cashews, pecans, and almonds, kissed by date paste and a touch of sea salt for that irresistibly smooth caramel essence. Decadence meets wholesome in this guilt-free delight. With no added sugars, it's a dance of flavors that's as pure as it gets. Get ready to elevate your snacking game with a vegan treat that's unapologetically indulgent yet totally kind to your body. Your taste buds won't believe it's healthy!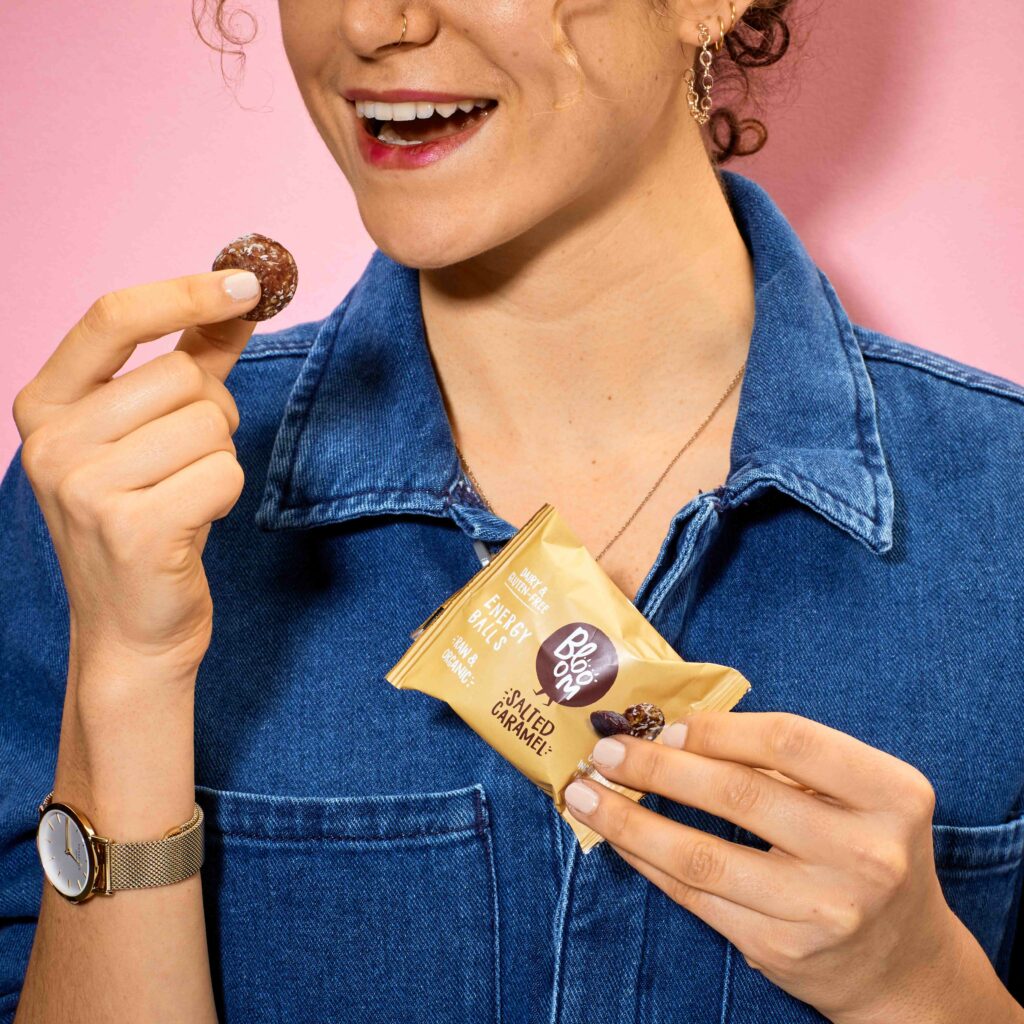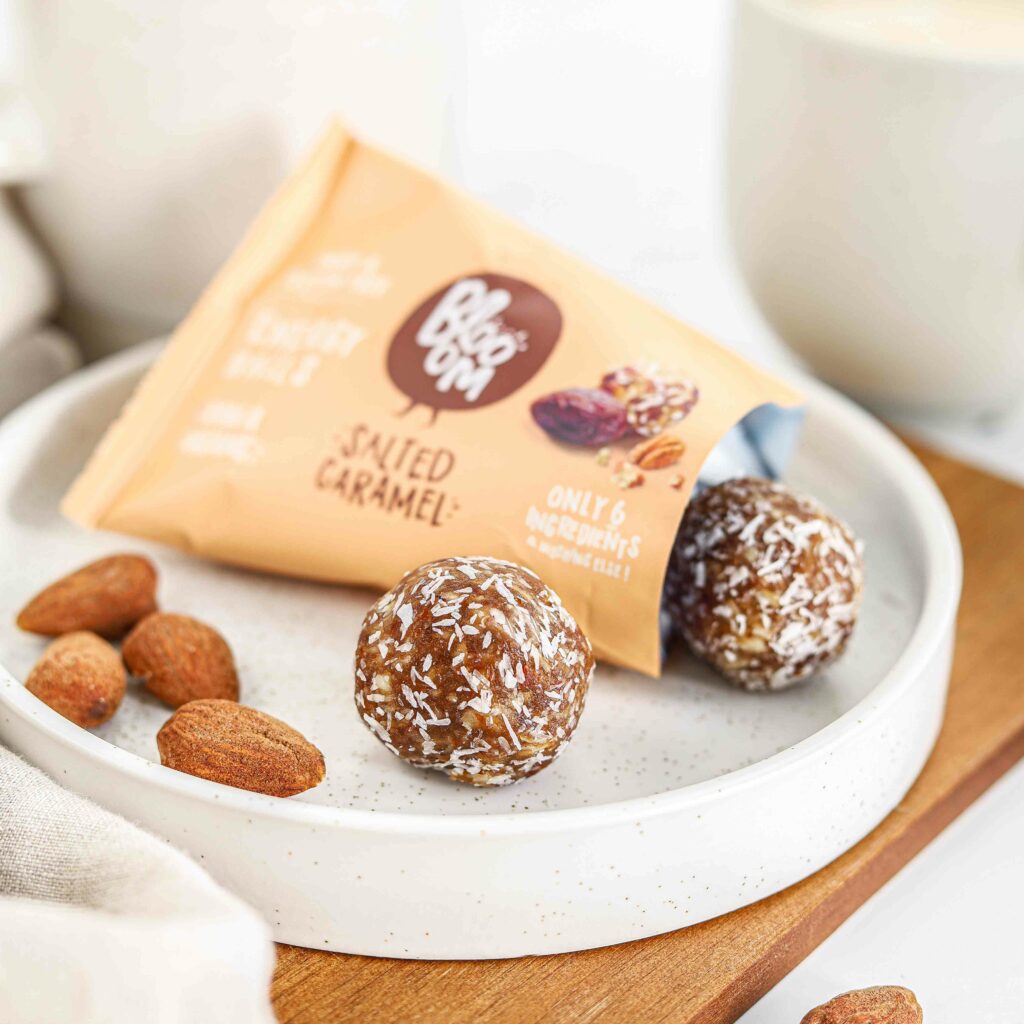 NOTHING TO HIDE
EVERYTHING
TO SHOW OFF
Energize anytime with our power-packed blend of dates, seeds, and dried fruits. Pure natural ingredients, 100% goodness, zero additives. Power up!
Ingredients: date paste*, coconut powder*, pecan nuts*, almonds*, cashew nuts*, salt.
*From organic farming EU/ Non-EU (Certified by BE-BIO-01 CERTISYS)
Nutritional Values per 100g:
Energy: 1642 kJ / 391 kcal
Fat: 17,6 g
of which saturates: 6,7 g
Carbohydrates: 49,2 g
of which sugars: 47,5 g
Fibres: 9,5 g
Protein: 4,6 g
Salt: 0,16 g
Elevate your snacking game with our selection of
energy balls & nut butter balls