Calling all Strawberry Enthusiasts! Say hello to our Strawberry & Chia Energy Balls. A tantalizing blend of freeze-dried strawberries and cashew nuts creates a fruity, creamy, and rich flavor that will sweep you off your feet. Get ready to experience a burst of lusciousness that's as addictive as it is nutritious. Snacking satisfaction elevated to a whole new level, these little balls are your guilt-free go-to.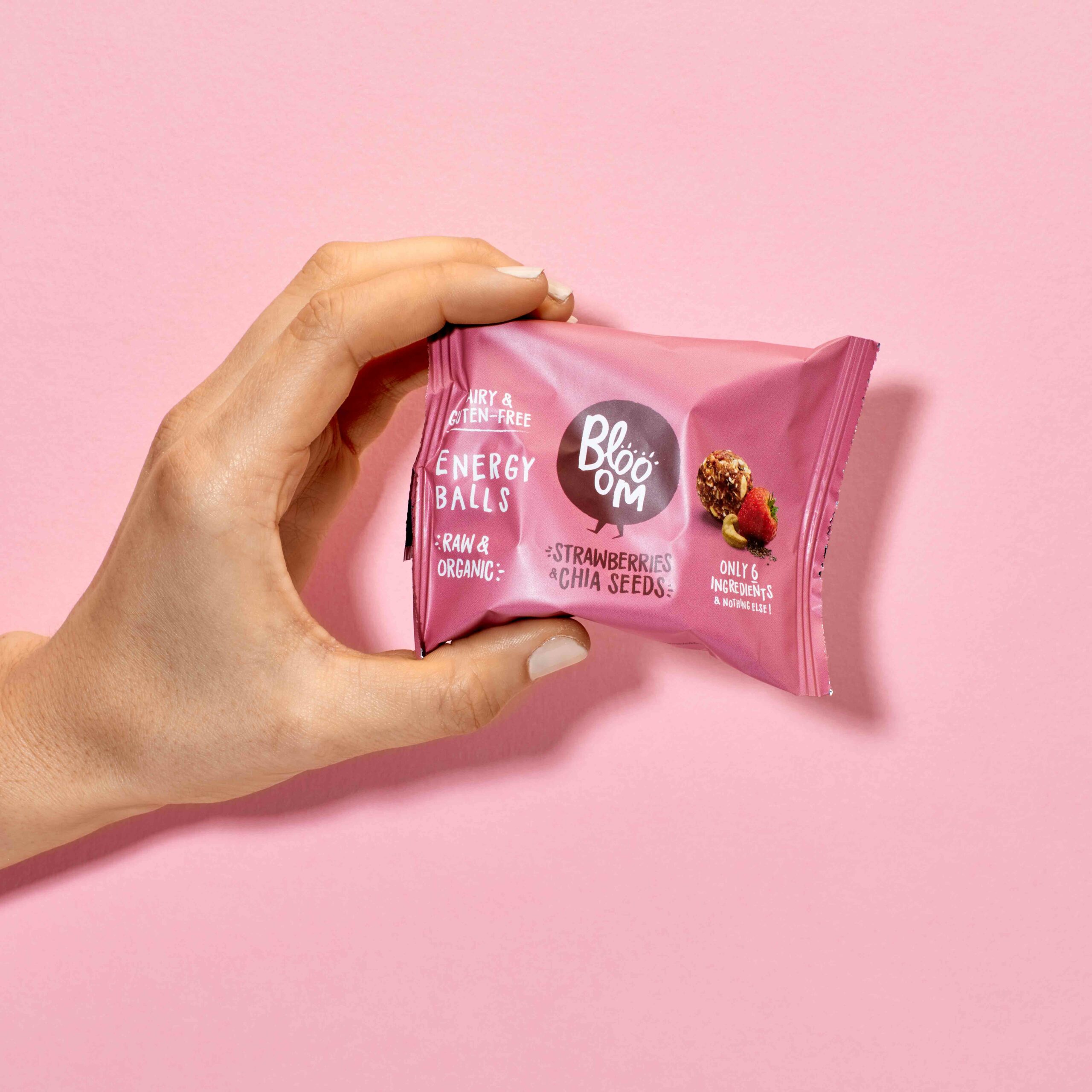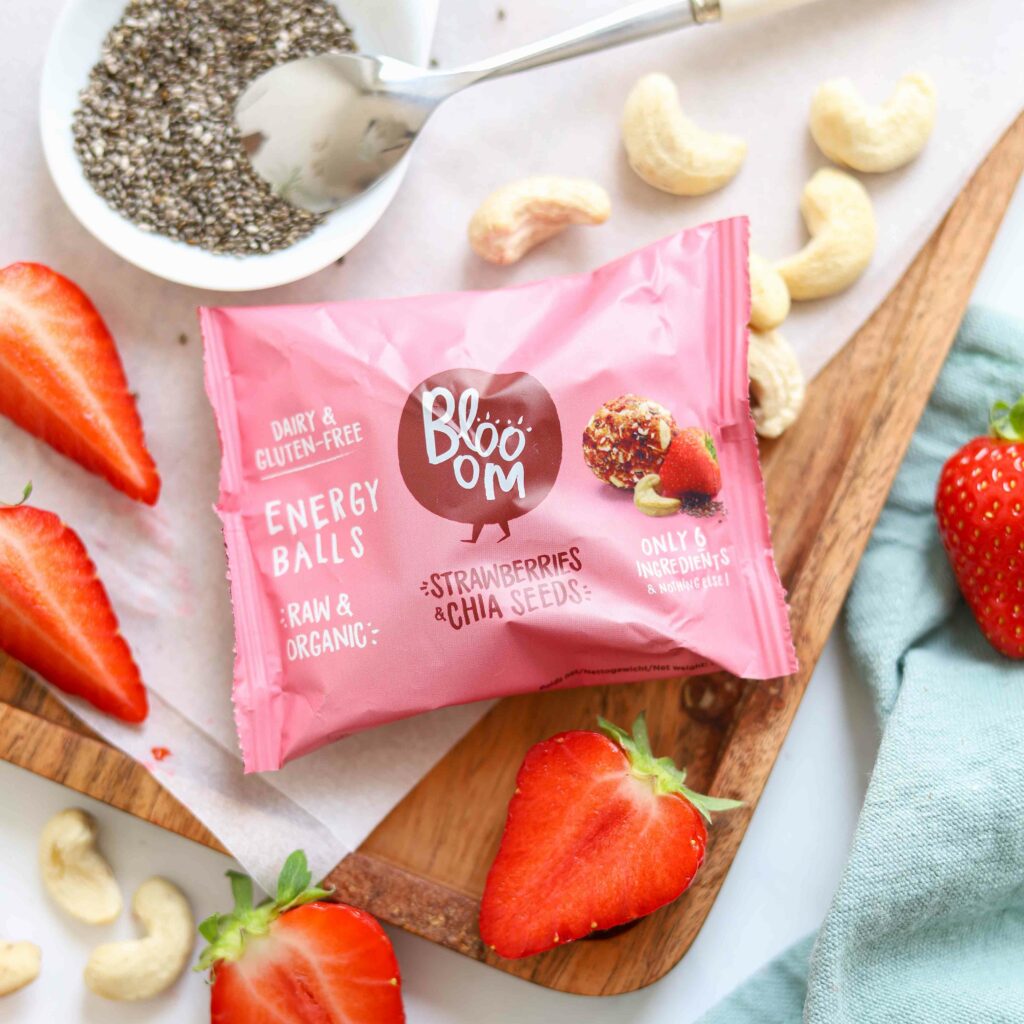 NOTHING TO HIDE
EVERYTHING
TO SHOW OFF
Energize anytime with our power-packed blend of dates, seeds, and dried fruits. Pure natural ingredients, 100% goodness, zero additives. Power up!
Ingredients: date paste*, cashew nuts*, gluten-free oatflakes*, freeze-dried strawberries*, coconut powder*, chia seeds*.  
*From organic farming EU/ Non-EU (Certified by BE-BIO-01 CERTISYS)
Nutritional Values per 100g:
Energy: 1507 kJ / 359 kcal
Fat: 9,6 g
of which saturates: 3,9 g
Carbohydrates: 57 g
of which sugars: 46,6 g
Fibres: 10 g
Protein: 5,8 g
Salt: 0,07 g
Elevate your snacking game with our selection of
energy balls & nut butter balls