Introducing our Almond Coco Nut Butter Balls – a delightful blend of dates, coconut, and almonds, encasing a creamy almond butter surprise. Feel the harmony of coconut and almonds coming together, crafting an explosion of flavors that elevates satisfaction. Embrace every bite of this irresistible indulgence, where nutty delight meets creamy infusion. A treat that's not only incredibly delicious but also surprisingly wholesome. Embark on a snacking journey beyond the ordinary with our Almond Coco Nut Butter Balls.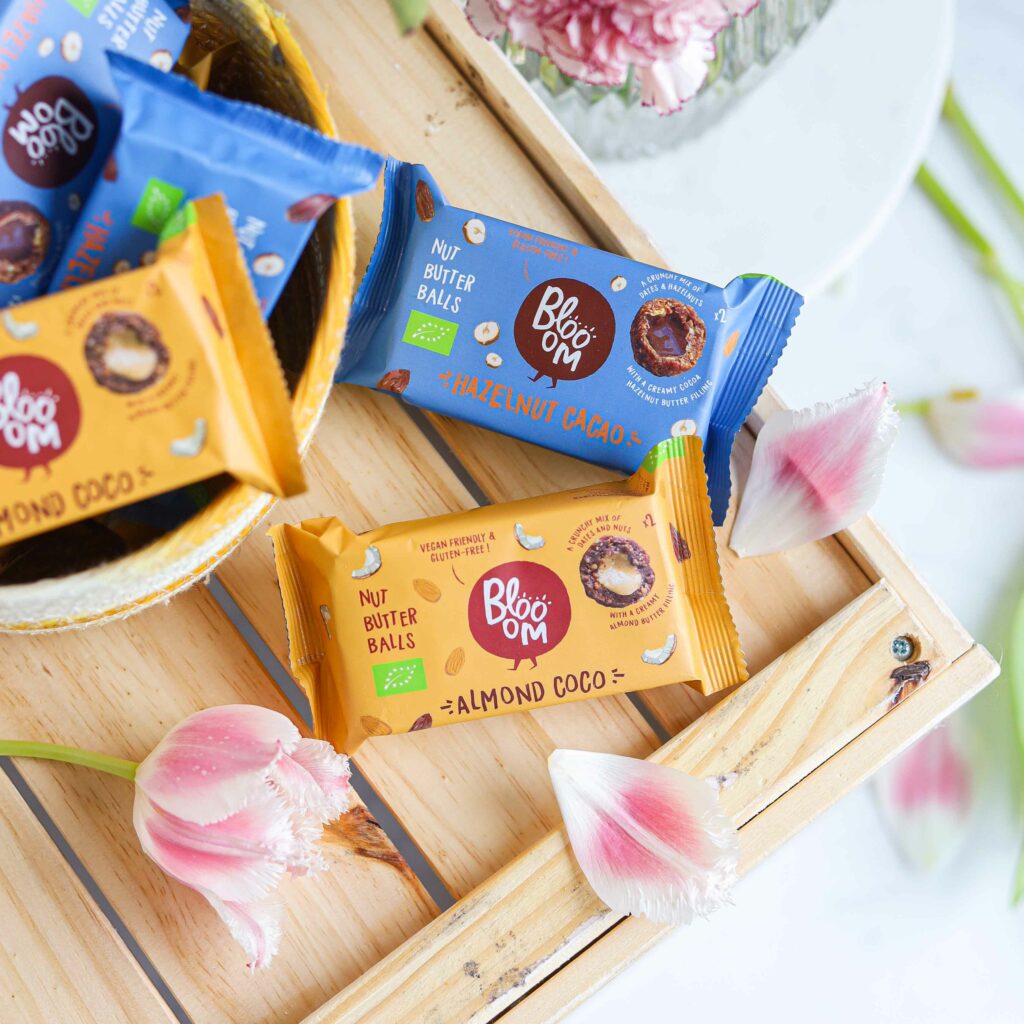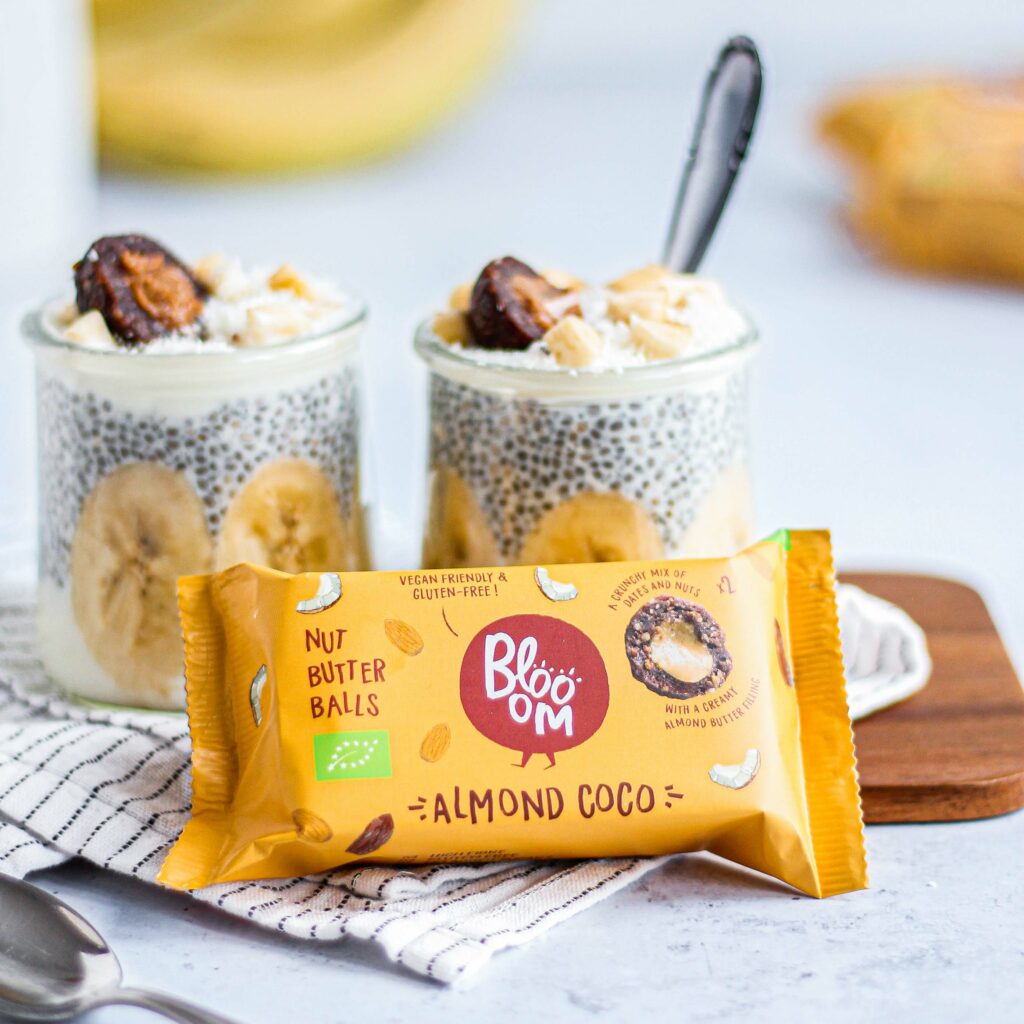 NOTHING TO HIDE
EVERYTHING
TO SHOW OFF
A Nourishing Indulgence for Every Craving
Our nut butter balls are a harmonious fusion of dates and nuts on the outside, enveloping a luscious nut butter core on the inside. This combination offers a perfect blend of wholesome goodness and irresistible gourmet flavor in every bite.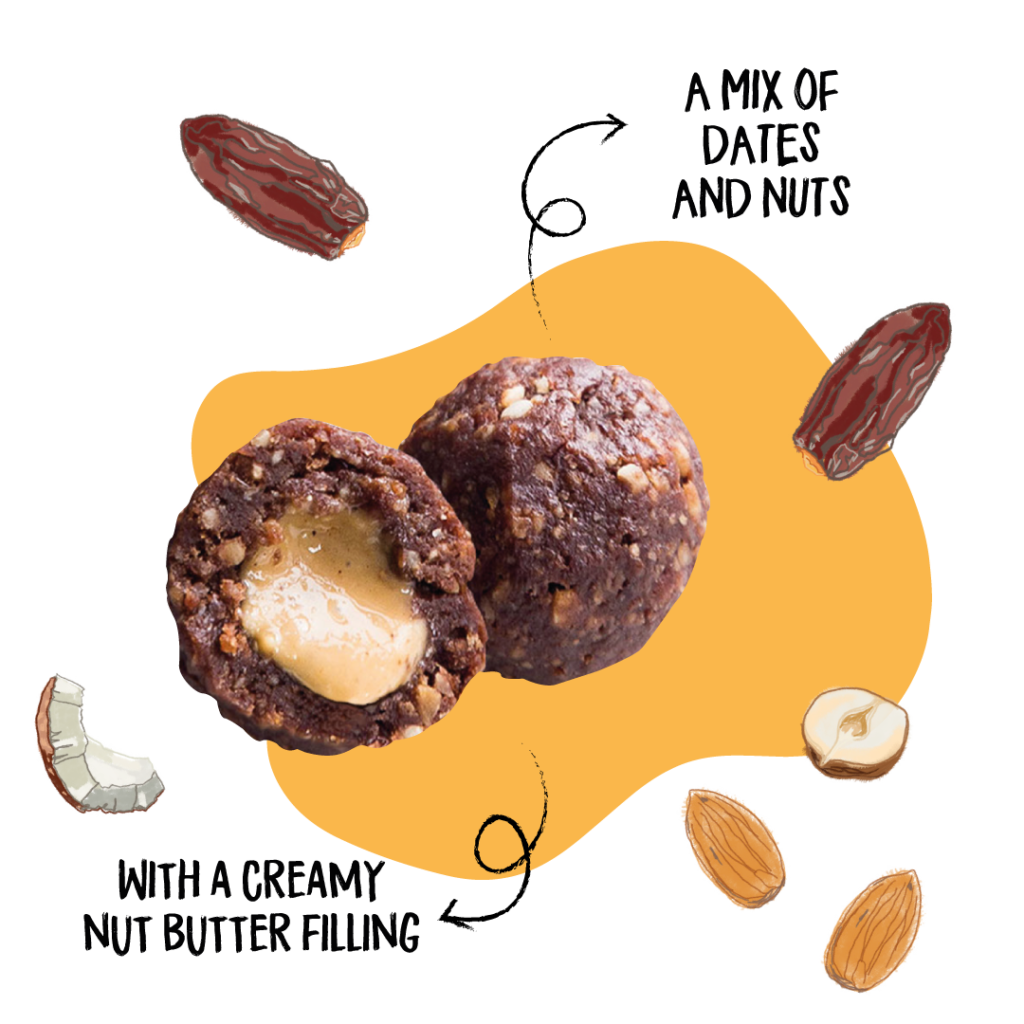 Ingredients: date paste*, whole almond puree*, dessicated coconut*, almonds*, pecan nuts*, cocoa*, whole sesame puree*, peanut puree*, salt.
*From organic farming EU/ Non-EU (Certified by BE-BIO-01 CERTISYS)
Nutritional Values per 100g:
Energy: 1928 kJ / 459 kcal
Fat: 27,3 g
of which saturates: 7,9 g
Carbohydrates: 38,5 g
of which sugars: 35,3 g
Fibres: 11,9 g
Protein: 10 g
Salt: 0,1 g
Elevate your snacking game with our selection of
energy balls & nut butter balls